Thierry Condor
For years, Thierry has been musically active and has in the meantime established an international reputation, above all in the US music scene.
Thierry Condor has German-Italian roots and lives in Switzerland. He possesses an unmistakeable voice and, as a studio musician, regularly takes part in international productions. His fourth album 'So Close' will be released in March 2016.

The German-Italian love story of Thierry Condor's parents began in French-speaking Switzerland and the artist grew up multilingual. Later on, he took his birth name as his artist's one. During his school days, the self-taught musician played guitar, drums, saxophone and a piano he had restored himself. Italian songwriters and the Beatles were his constant companions and he developed a preference for songs whose lyrics also tell a story.

Over many professional visits to the USA, Thierry Condor became an enthusiast for West Coast Pop, R&B and jazz. He took singing lessons in Chicago and continued his training after his return to Switzerland at the Jazz School Lucerne.

Thierry Condor is married, a father of four and lives with his family in Switzerland.

Music style 80's West Coast Pop
Notes on the album "So Close"
In his fourth album 'So Close' Thierry Condor once again draws upon the U.S. West Coast Pop of the 1980s, but adds new flavour to the style. His personality is evident on the entire album and he speaks to the listener directly; his singing profile has become even more distinct and original. Amongst others, the album contains three compositions until now unpublished. Highlights include:

Heart to Heart
Thierry Condor has a very personal relationship to this mid-tempo number from Kenny Loggins, David Foster and Michael McDonald. The song is a pop classic and brings together top session musicians such as John Robinson, Daniel Küffer and Bernhard Schoch.

Love Will Rise and Fall
Inspired by the Chicago album '17', and intended as a homage to its signature musical style, Urs Wiesendanger composed this song at the age of 17 (lyrics: Alexander Jaggy). It is being released for the first time.

Deeper Than The Night
Tom Snow wrote the song together with John Vastano for Olivia Newton-John. The saxophonist Tom Scott, who accompanied the singer on her 1982 'Physical' tour, can be heard in the recording as a special guest.

Hard To Say Goodbye
This duet, until now unpublished, was written by Grammy-nominated American songwriter Jeri Lynne. Thierry Condor and Jeri met each other in Switzerland in 2013 and spontaneously decided to record this song together.

Now
The song was written by Jay Graydon and Randy Goodrum. Grammy award-winning Jay Graydon is famous as the producer of several seminal albums by Al Jarreau. Randy Goodrum wrote, amongst others, such Steve Perry hits as 'Oh Sherrie' and 'Foolish Heart' as well as the Toto Song 'I'll Be Over You'.

Collaborators on the album 'So Close'
Guest musicians on the album: Bruno Amatruda (Guitars); Claudia Cervino (Guitars); G-Sax (Saxophone); Daniel Küffer (Saxophone); Dominik Rüegg (Guitars); Bernhard Schoch (Trumpet/Trombone); Sabina Stokes (Backing vocals).
Further well-known Californian studio professionals have also participated; for example, top saxophonist Tom Scott, drummer John Robinson, keyboardist Jeff Lorber and singer Jeri Lynne.

Producing the album 'So Close'
The album was recorded by producer Urs Wiesendanger at the Powerplay Studios in Maur/Zurich. Further recordings were made at the JHL Studios, Pacific Palisades/CA, at Tom's Garage Studio, Venture/CA and at the Matriculator Studio, Thousand Oaks/CA.

Release of the album 'So Close'
25 March 2016 (as worldwide download and physical CD from CDBABY).

---

Released on NiRo Sounds: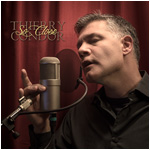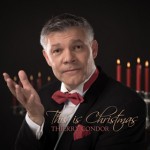 Thierry's official website: www.thierrycondor.com
Thierry on Facebook: facebook.com/Thierry.Condor


---